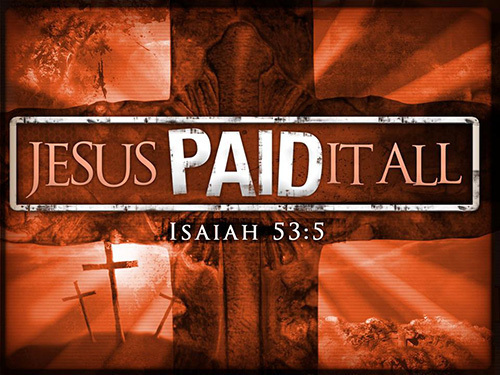 Blessed Resurrection Sunday everyone!
Yes, Jesus loves you and me. Yes, He died a cruel excruciating death because He loves you and me. Yes, He did that so that you and I might live through Him. All of that is true. But, dear believer, don't EVER think that it was about us! Above all, He did it to bring glory to the FATHER! (John 21:19)
It is God who should receive, not just part of the glory, but ALL OF IT. We will never be truly worthy of His love! He CHOOSES to love us despite the fact that we are quite unloveable. I'm reminded of a friend who wrote a song titled "It's So Easy To Love You". Well, that ain't how God sees us without the atoning sacrifice of Jesus! Remember what God says about our own righteousness. He compares it to filthy rags!
Remember that Jesus is perfectly just and righteous, yet at the same time perfectly loving and merciful. My finite human mind cannot possibly understand His consideration of a wretched sinner like me in light of these seemingly contradictory truths about His character and nature. No wonder the holy angels sing His praises! Should we do any less?